What are you having?
What are you having?
Reservations
Reservations are NOT required. Walk-ins welcome.
For faster seating, please call 920-926-3323 to make a reservation.
Parking
Street parking is available in front of our location on Main Street.
Public parking is available across the street in the Portland Street parking ramp, just a short walking distance from our front door.
Public parking is also available in the lot behind our building.
Hours
Tuesday – Saturday: 4:00 pm to 11:00 pm
Dinner served from 5:00 pm to 9:00 pm
We do not offer carryout orders at this time.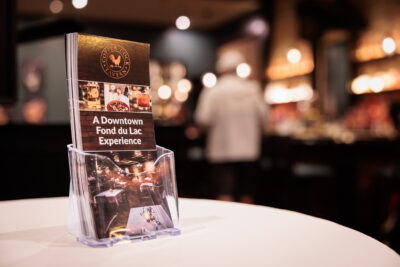 Call Us
Address
30 North Main Street
Fond du Lac, WI 54935