Food
From starters to desserts — and every delicious entrée in between — Copper Cock Tavern's fare is sure to please casual diners and foodies alike. Your dinner is served!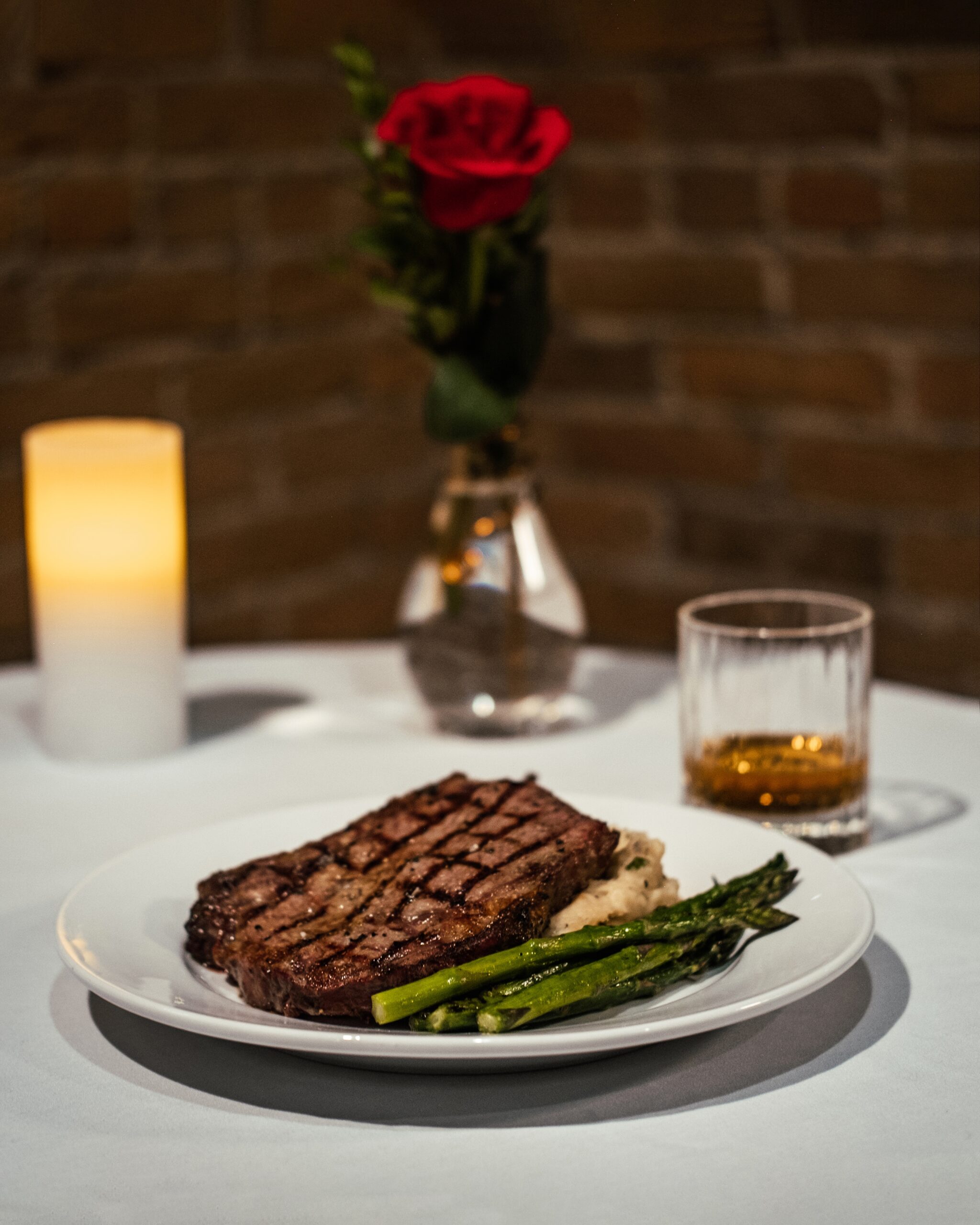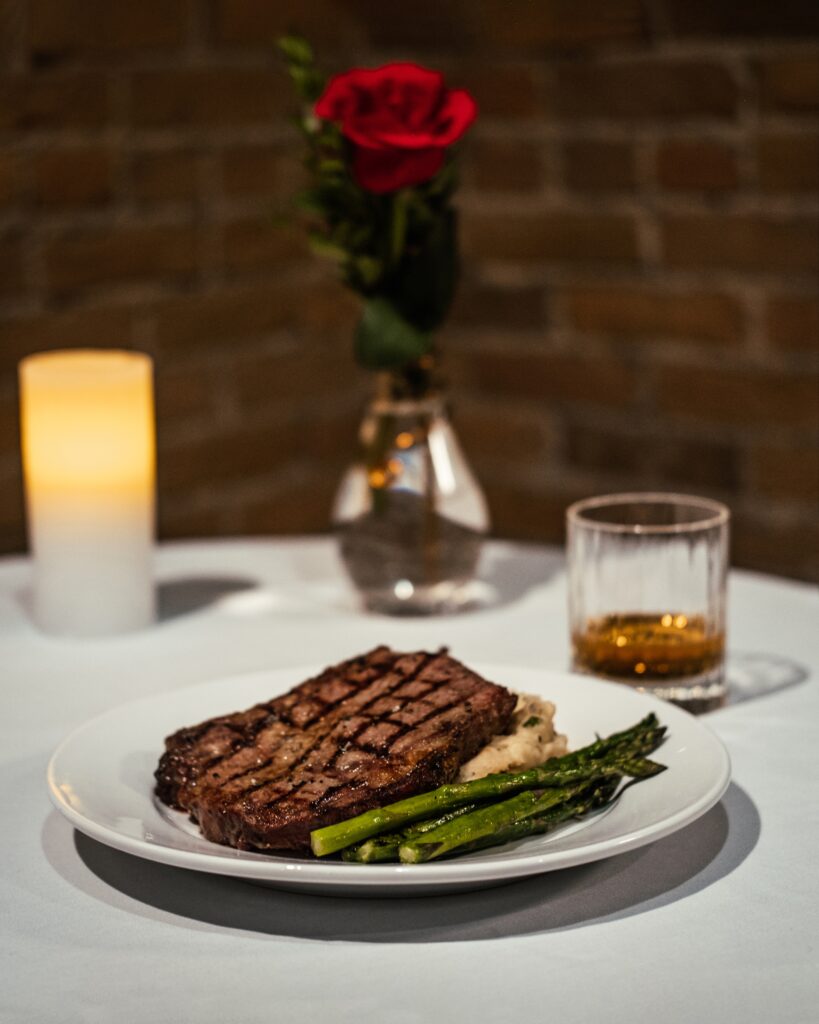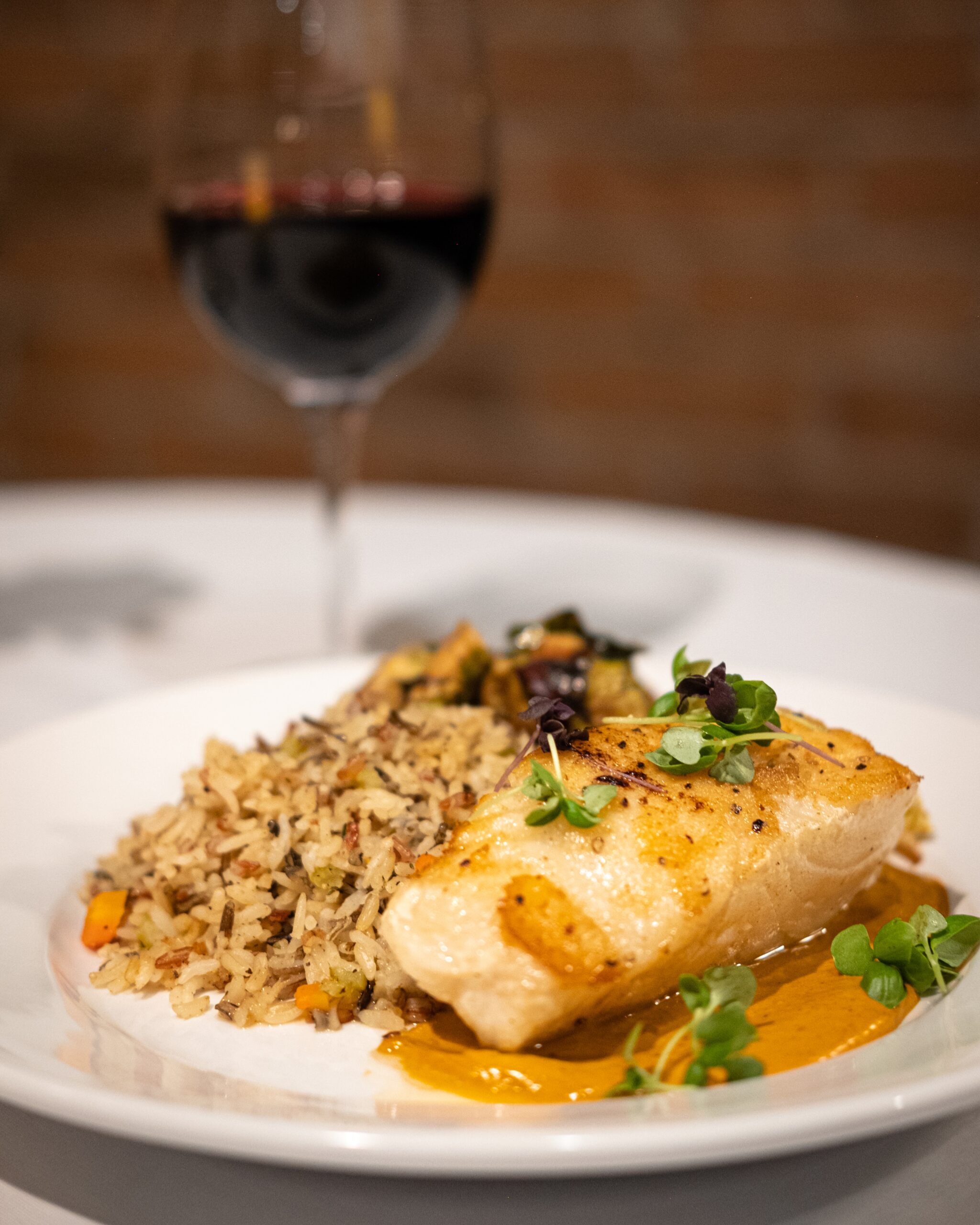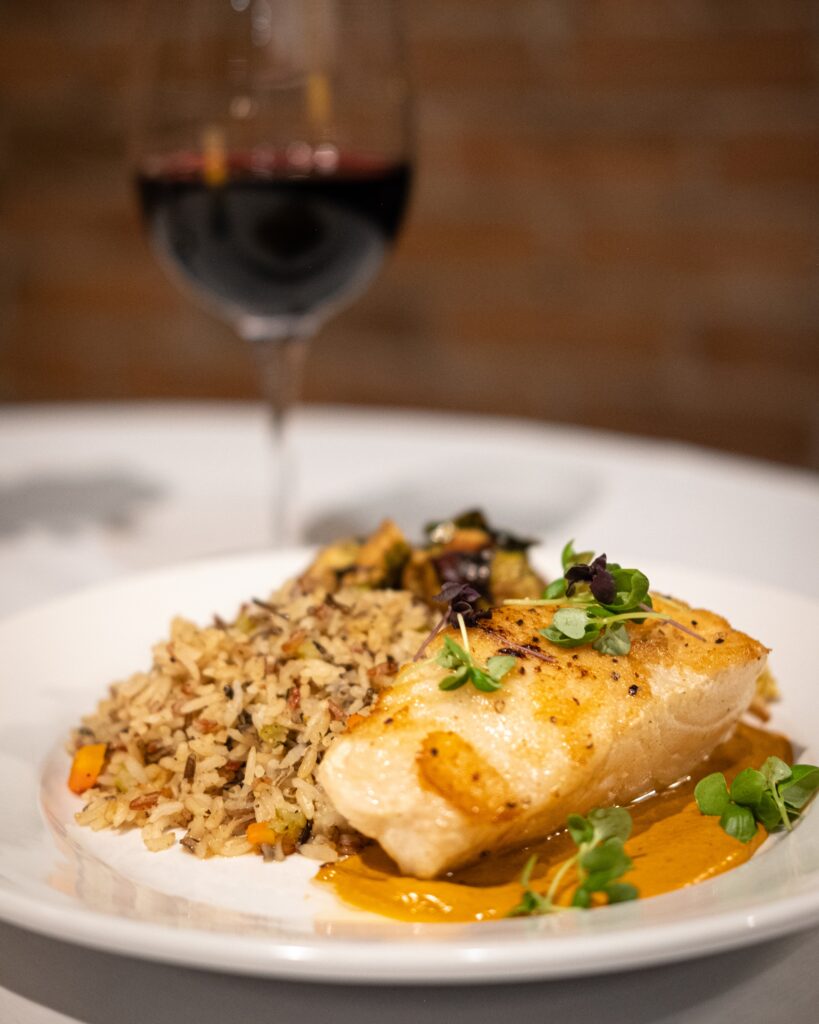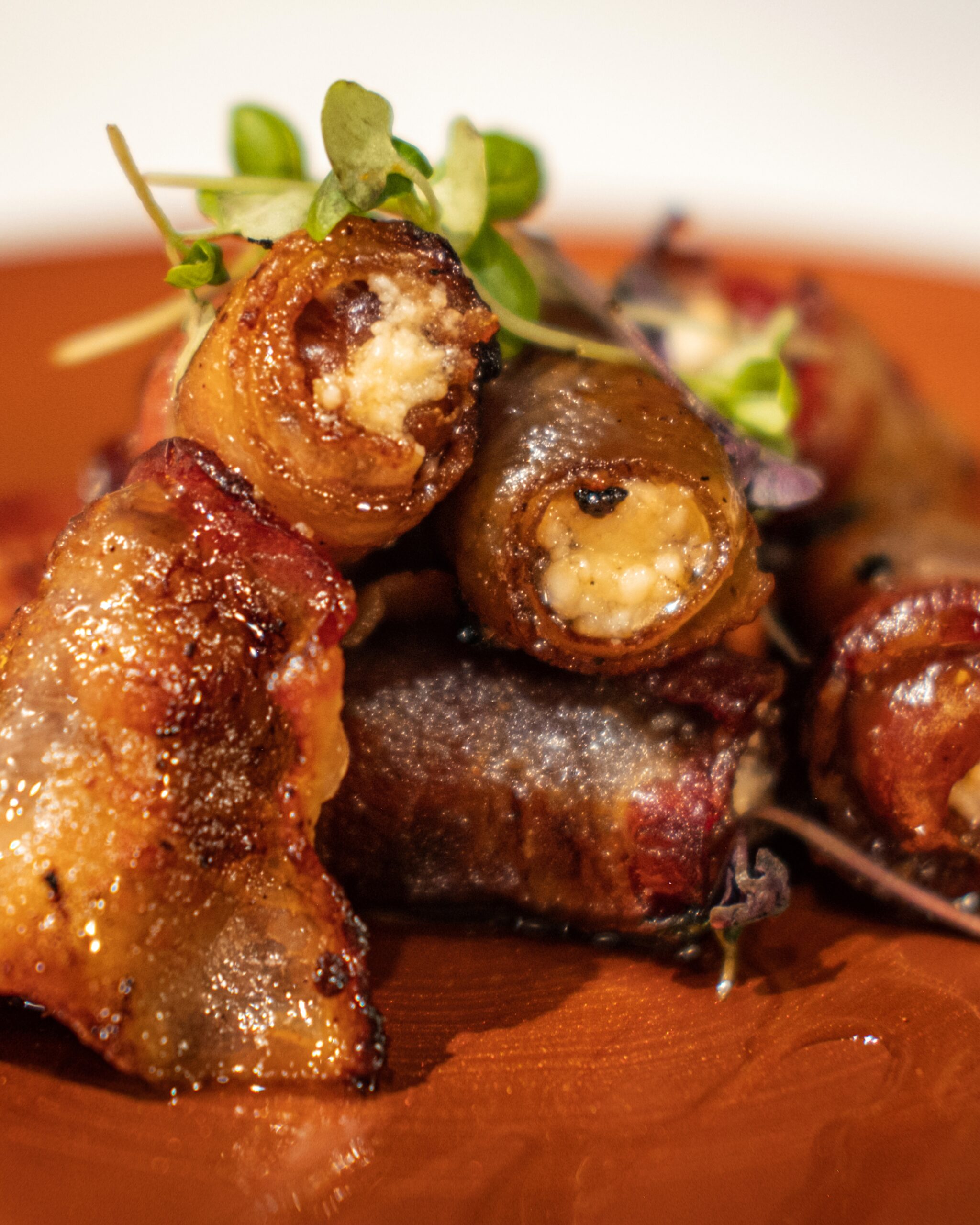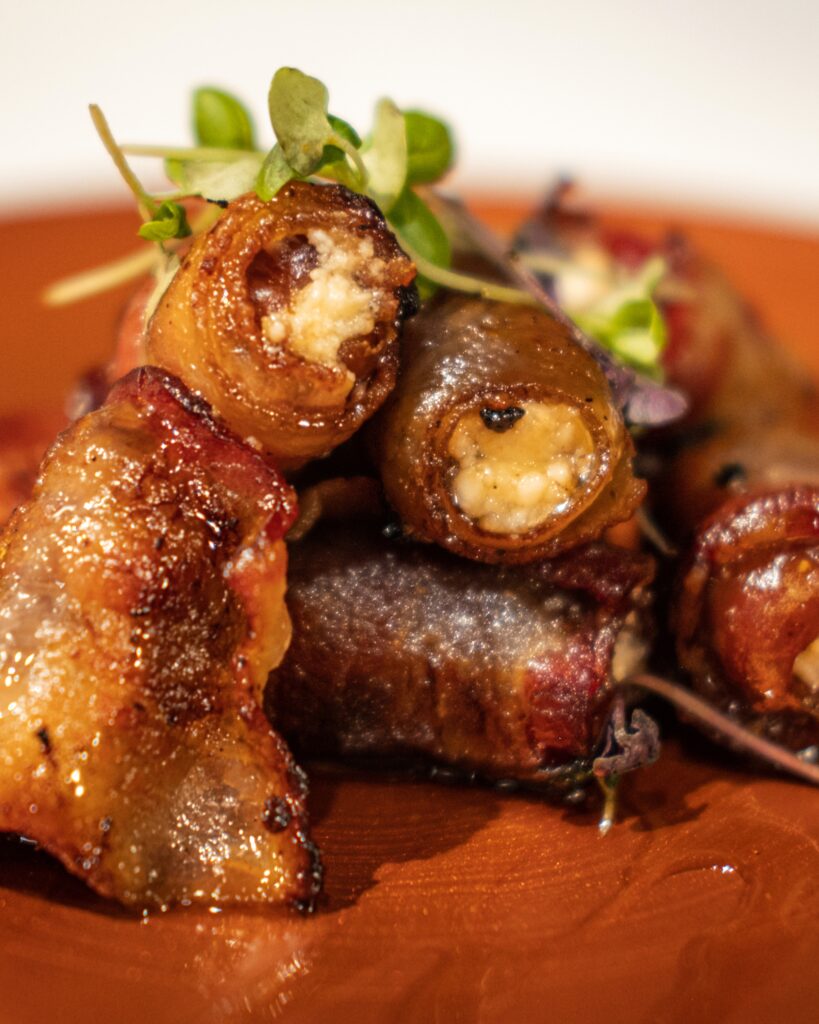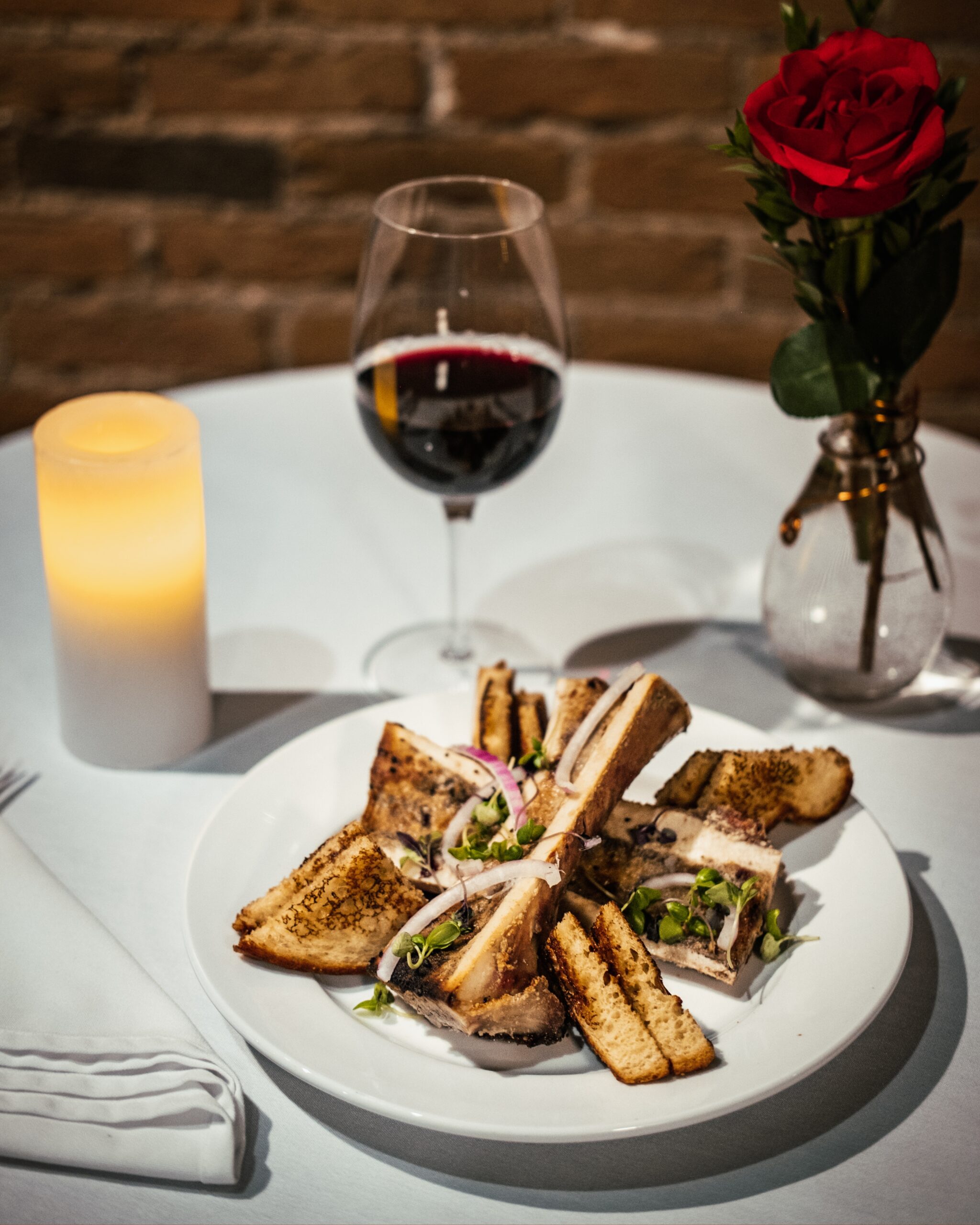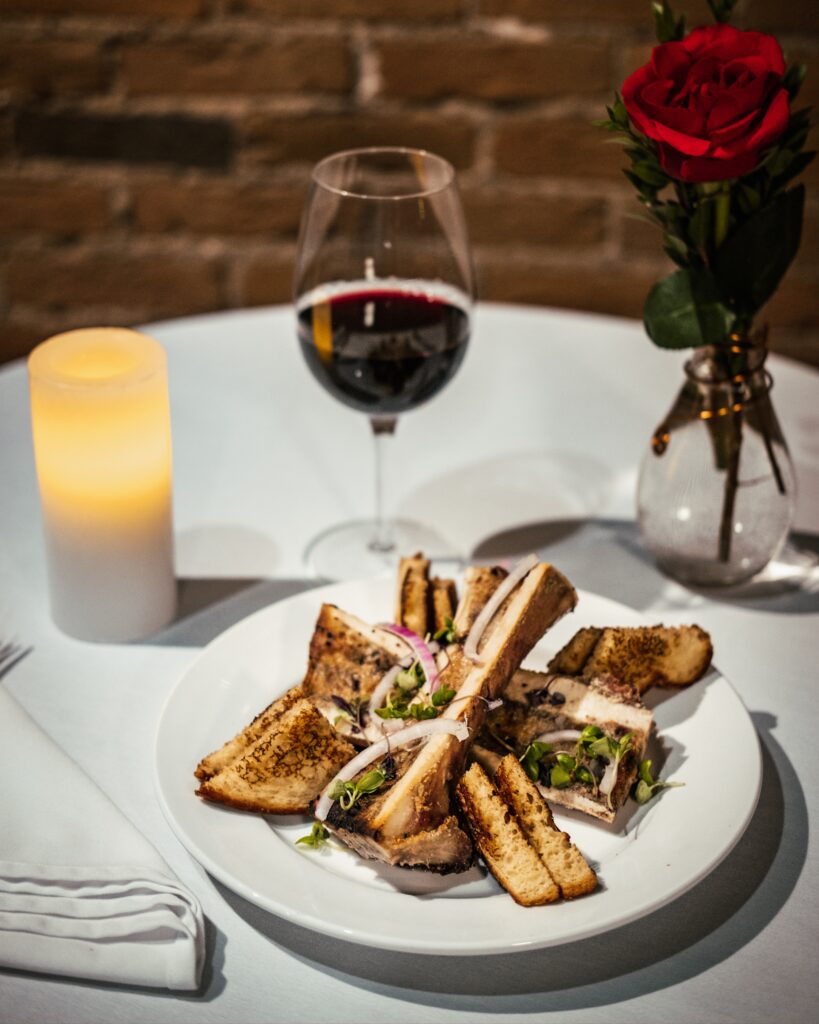 Gourmet Burgers at the Bar Wednesdays!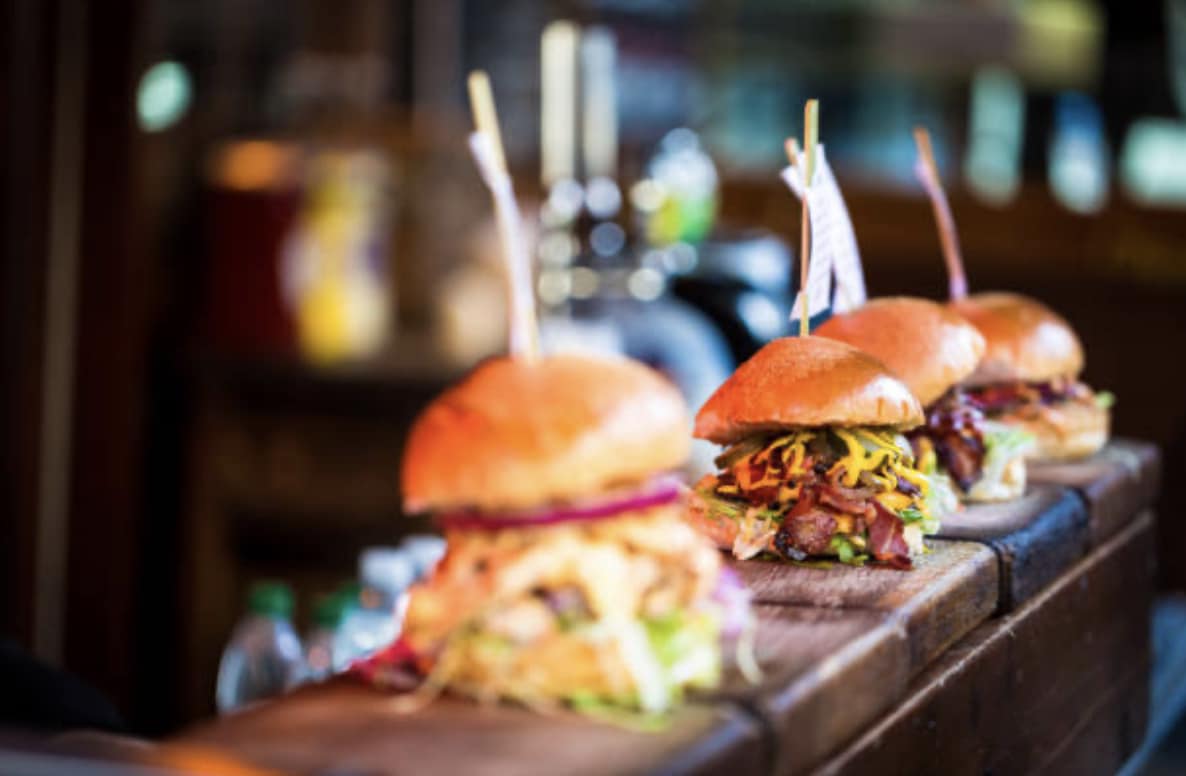 (No you do not have to eat at the bar).
Copper Cock Tavern would like you to join us, sip on some of your favorite bourbons, wines or cocktails and enjoy our delicious beef burger selection which includes:
Bacon, habanero merlot braised cipollini onions, with smoked Gouda
Poached pear, bacon and aged white cheddar with fig jam
Truffle bleu cheese with carmelized onions
Caprese grilled chicken breast sandwich with pesto aioli
Optional side of Truffle Parmesan fries
All orders include Green Goddess slaw (slaw contains cashews)
All burgers are served on Brioche buns.
Vegetarians will be accommodated with portobello mushrooms as a replacement.
OUR FULL MENU WILL NOT BE AVAILABLE ON WEDNESDAYS.
Full Menu
Starters
Grilled shrimp with chimichurri *GF
Escargot in herbed lemon butter with toasted baguettes
Charcuterie board with Chef's selection of fine cheeses, meats, breads
Wagyu beef carpaccio with capers and pine nuts drizzled with olive oil topped with flake salt and ribbon parmesan *GF
Bacon wrapped goat cheese stuffed dates drizzled with spiced, warm honey *GF
Roasted bone marrow with pesto and pickled sweet red onion
Bruschetta with crostini
Jumbo lump crab cakes (2) with cajun remoulade
Salads
Waldorf Salad with mixed greens, golden raisins, apples, candied walnuts, sweet red onions and topped with a maple apple dressing *GF
Copper Cock Tavern Salad with baby spring mix, strawberries, roasted butternut squash, pickled red onions, dried cherries, toasted hazelnuts, goat cheese and raspberry mint vinaigrette
Mains
Includes choice of starch and vegetable
12 oz Ribeye bone-in and aged *GF
10 oz or 6 oz Filet Mignon with honey soy gastrique, bleu cheese crust, bleu cheese mashed potatoes, and chopped bacon (Entree is paired with chef paired mashed potatoes. Starch selection not included.) *GF
Pan-seared Chilean sea bass with mango salsa *GF
Dusted pan-seared walleye with chimichurri sauce
Bruschetta chicken breast topped with shaved parmesan, red onion, balsamic vinegar, roma tomatoes and basil chiffonade *GF
8oz Norwegian pan-seared salmon with pineapple pico de gallo and wild rice with ancient grains and feta
Jumbo prawns (6) in orange basil butter *GF
14 oz French double cut pork chop with brandied peach chutney
Enhancers portioned for Main Course pairing only
Jumbo prawns (3) in orange basil butter *GF
Wild mushroom medley *GF
Caramelized onions *GF
Blue Cheese encrusted *GF
Crab cake (1) with hollandaise
Vegetarian
Wild mushroom risotto
Sides
Roasted garlic mashed potatoes *GF
Sweet potato hash with pecans and goat cheese *GF
Wild rice pilaf with ancient greens and feta cheese
Seasonal vegetable selection (ask server)
Desserts
Ask about our fresh daily offerings